Ethereum has seen some selling pressure today and has rolled back on a portion of its gains. The cryptocurrency was bouncing back from below the $1,000 levels but has found hurdles on...
Read more »
Data shows the Bitcoin "reserve risk" indicator has recently plunged down and is now reaching all-time lows only seen back in 2015 bear and the March 2020 COVID crash. Bitcoin Reserve Risk...
Read more »
Outflows have been the order of the day since the price of cryptocurrencies such as Bitcoin had begun to crash. The same sentiment had spread through individual as well as institutional investors,...
Read more »
Fetch.ai, the development team building an open-source, machine learning-powered network for smart infrastructure and customizable dApps, has launched DabbaFlow. In a press release, Fetch.ai said the ready-made and end-to-end encrypted file-sharing system...
Read more »
Bitcoin remains stuck at its current levels. The number one cryptocurrency has been unable to push upwards and could be in danger of revisiting its yearly lows. Related Reading | Outflows Rock Bitcoin...
Read more »
According to the details, this year's bearish market trend is the worst in history for BTC and other coins. It records many BTC traders engaging in panic sell-offs even with losses to...
Read more »
The company behind TerraUSD and Luna, which sparked a crypto market collapse last month, launched a new coin. However, it is now developing actively. For example, nine days after falling to an...
Read more »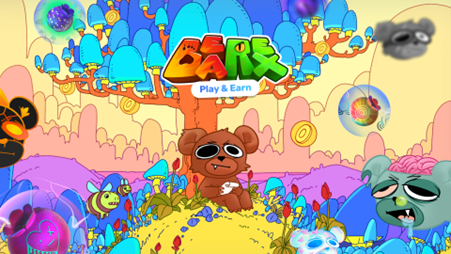 BeaRex has kicked off a new era for GameFi fans: the Play-and-Earn era (P&E). This approach takes into account the interests of all participants in the blockchain gaming ecosystem: those who want...
Read more »
In February 2022, the Ukrainian government ran a crypto donation campaign to support victims of the Russian invasion. When the nation tried to reward those who had contributed to the fundraiser by...
Read more »
  It has been more than a year since the NFT boom in 2021. According to NFTGO, the market cap of NFTs peaked at $36.8 billion in March 2022. As the market...
Read more »